Junge Akademie (Young Academy)
Our company is committed to motivated young people who would like to learn more about Hamburg-based companies and extend their knowledge of business procedures and society in a voluntary weekend course.
We promote a business course with graduation certificate for pupils and trainees over a period of two years. Subjects such as corporate action, basics of economics, business administration as well as procedural competence and basic law and ethics, are covered. Furthermore offered are study trips to Hamburg businesses as well as meetings between members of Junge Akademie and the sponsors. There is also a business game to simulate real business situations.
Junge Akademie is run by the Hamburg Chamber of Commerce and supported by numerous companies in the Hamburg metropolitan area.
Clicking the link www.hk24.de/jungeakademie takes you directly to the website of Junge Akademie (only available in German).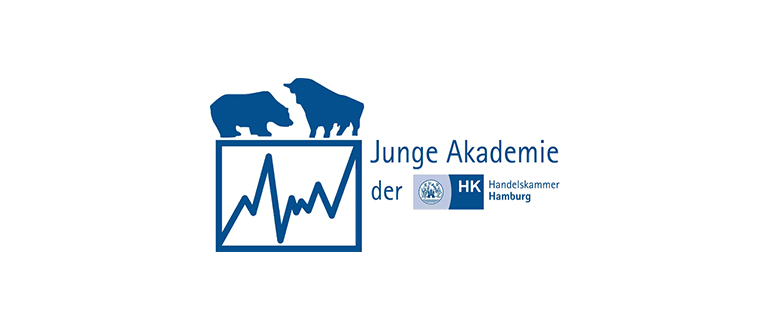 Training
Merchant in foreign trade
We are looking for young, qualified, highly motivated school leavers for our team, who wish to be trained for jobs in Wholesale and Foreign, specialising in Foreign trade.
Training is based on a dual system and takes place partly in our offices and partly in vocational school for foreign trade at Lämmermarkt.
Business economist for Foreign trade
The participants acquire extensive knowledge of economics, law, human resources and communication technology in an intensive three year apprenticeship at the Institute for Foreign Trade. In addition to the examination by the Chamber of Commerce, they will take a second final-examination at the institute of Foreign Trade and will have the opportunity to acquire a qualification in Business Administration in foreign trade.

Dual students
Professional training while in employment in our company and studying at the Hamburg School of Business Administration (HSBA) alternates in a three month cycle.
After three years of Business Studies, the participants are awarded a Bachelor of Science in Business Administration as well as the Hamburg Chamber of Commerce training certificate for their commercial training.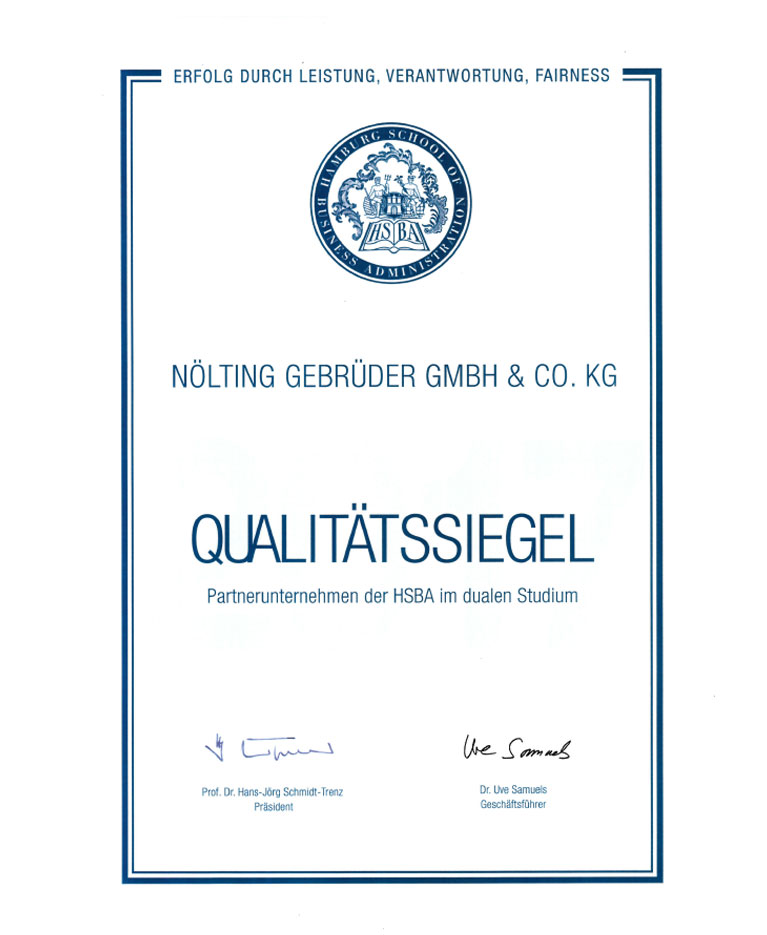 Do you have any questions concerning training at Nölting Gebrüder GmbH & Co. KG or are you interested in an apprenticeship in our company? We are looking forward receiving your application.
Contact us